Service Center Care and Express Service at Tynan's Nissan Aurora
At Tynan's Nissan Aurora, we do our best to keep your Nissan model in peak condition! Make an appointment with our team of trained Nissan technicians who can help you with automotive maintenance and Express Service needs.
Service & Maintenance
Overall, vehicles these days are more reliable than ever before, but that doesn't mean you're completely off the hook. You'll still want to come in for scheduled service or to check on any warning lights. Doing this lets our Nissan service technicians assess your vehicle and potentially find and fix an issue before it becomes expensive. Coming in for regular service and maintenance also does the following:
| | | | |
| --- | --- | --- | --- |
| Consistent Performance | Reliability | Longevity | Safety |
Express Services
If you need to get in from Littleton, CO for a last-minute service, you might be in luck if what you need falls under the Express Service category! Without a formal appointment, we can do an oil and filter change, perform a tire rotation, check your battery, replace wiper blades so you can see in inclement weather, check and replace your cabin air filter, and a few other scheduled maintenance needs. We can also do a complimentary multi-point inspection. See us for further details about this fast and appointment-free way you can access our service center.
| | | | | | |
| --- | --- | --- | --- | --- | --- |
| Oil & Filter Change | Tire Rotation | Some Scheduled Maintenance Services | Battery Service | Air/Cabin Air Filter Service | Wiper Blade Replacement |
Oil Change
The oil change is a basic service that our Nissan technicians could probably do with their eyes closed, but just because it's basic doesn't mean it should be skipped. Oil helps properly lubricate and cool the vehicle, and if the oil gets old and gummy, you can have expensive repair costs to contend with. Depending on your model, we'll use either Nissan or Mobil conventional, synthetic, or advanced full synthetic motor oils. Check your Nissan's owner's manual to see how often you need to come in for an oil change - usually 1x a year for low-mileage lessees and 2x a year for average drivers.
| | | | | |
| --- | --- | --- | --- | --- |
| Reduce Engine Wear and Corrosion | Helps Cool Engine Components | Protects Against Engine Wear and Particles and Sludge | Meets or Exceeds Industry Specifications | Promotes Extended Engine Life |
Brakes
Some warning lights are tempting to ignore, but rarely do Nissan owners ignore the brake light or questionable brake sounds! And we don't blame people, because we know you want to be able to safely stop in all conditions. Some signs that you might need brake work include:
| | | | |
| --- | --- | --- | --- |
| Your Brake Warning Light Is On | You Hear Squealing or Grinding When You Apply The Brakes | Your Vehicles Pulls to One Side or Another When Braking | It Takes a Longer Time to Stop Than Normal |
Once you arrive, we'll give your brakes a full inspection, check the rotors and brake pads, and if necessary order new parts!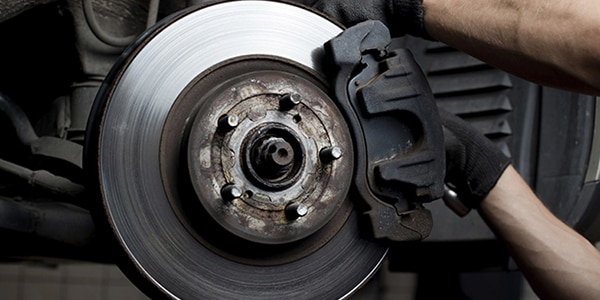 Batteries
Consider the battery the heart of your car. It works hard to keep your Nissan driving around Highlands Ranch, and the cold winters and hot summers can be extra hard on it. Ideally, we'll start checking your battery around three-years, these are signs that your battery might be on its way out:
| | | | | |
| --- | --- | --- | --- | --- |
| Slow Cranking When You Start Your Vehicle | Clicking Noises When Turning The Key | Interior Lights Start to Dim | Dashboard Battery Warning Light Stays Illuminated When Your Vehicle is Running | You Need to JumpStart Your Vehicle |
When you come in for service, we'll test the life of your battery and if needed we'll order you a new one. The best time to get your battery checked is before the winter or before summer months.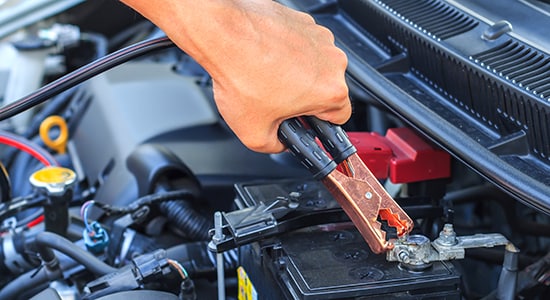 Our service center team loves coming in each day and working on Nissan models so that owners, like you, feel confident behind the wheel. Visit our service center in the coming weeks for an appointment or Express Service.